More >
A Message From Our President/CEO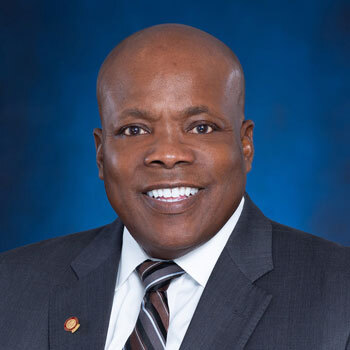 It is my heartfelt pleasure to cordially welcome you to the Jacksonville Housing website. On behalf of the Board of Commissioners and the Staff, I want to personally thank you for visiting our website. Our goal is to provide you with valuable information, by sharing our agency's mission along with the many services we provide for our clientele.
Our #1 goal is customer service satisfaction. We strive to provide decent, safe, and sanitary affordable housing. Our team takes pride in serving our many housing communities and its residents. Our continuous mission is to expand affordable housing in Jacksonville and surrounding areas, by improving the quality of life for our residents and building strong partnerships within the community.
We offer a variety of housing programs to fit the needs of low and moderate-income families, seniors and disabled individuals. Our housing communities are conveniently located near schools, restaurants, shopping areas and public transportation. The programs listed below are designed to assist families in achieving upward mobility resulting in personal empowerment, self-awareness, increased skills and self-reliance:
The Family Self-Sufficiency Program
The Neighborhood Network Program
Section 3 - Economic opportunities/Resident training
The Senior Service Program
The Housing Choice Voucher Program
We encourage you to take full advantage of the various programs and employment opportunities we have to offer. As you navigate through our website, I hope it provides you with the essential information you are seeking for the housing assistance you deserve.
I am looking forward to the upcoming year with great anticipation and optimism, knowing that the road travelled will invite endless opportunities for the success of the clients we humbly serve.
Again, thank you for your interest in Jacksonville Housing.
Sincerely,
Dwayne Alexander
President/CEO