More >
Meetings
Board of Commissioners Meetings
---
JH Virtual Meeting Instructions
RingCentral is a web-based virtual meeting platform which provides video-conferencing, and also allows individuals to call into a meeting using a landline or cellular phone.
You do NOT have to create or have a RingCentral account in order to join the Board Meeting call.
To join the meeting:
Step 1:
Open the email inviting you to the call, then either:
Join the meeting by computer by clicking the hyperlink ("A"). Use this option even if your computer does not have a speaker and microphone.
Join the meeting via phone: if you do not have access to a computer, you can dial into the meeting by calling the number provided in your email for either US South or US East. If you call in, you will be prompted to enter the Meeting ID, and will then be joined into the call.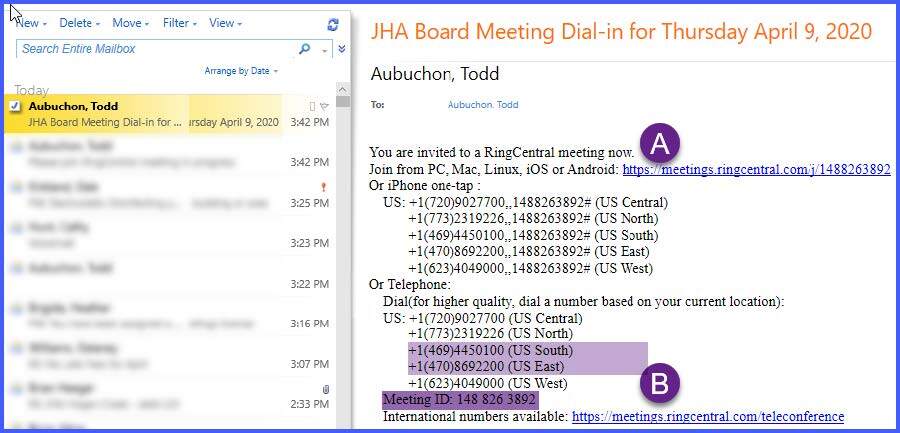 Step 2:
If you have joined the meeting online, a web browser will open, and you will click "Run." If the download does not begin, hit the "download here" hyperlink.


Step 3:
You will then be prompted to enter your name as you want it to appear in the meeting. Then click "Join."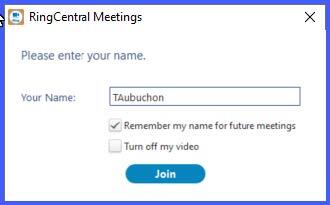 Step 4:
Next you will select either:
"Join with Computer Audio" (use if your computer has speakers and a microphone) or
"Call Me." If you select this option, you will be prompted to enter your phone number, and your phone will be called a moment later.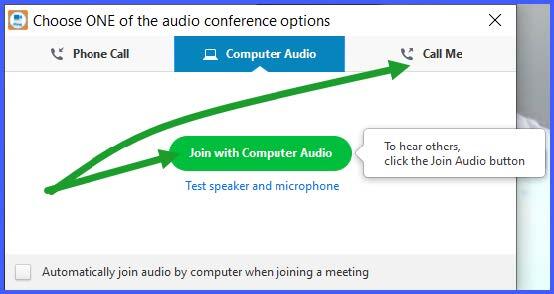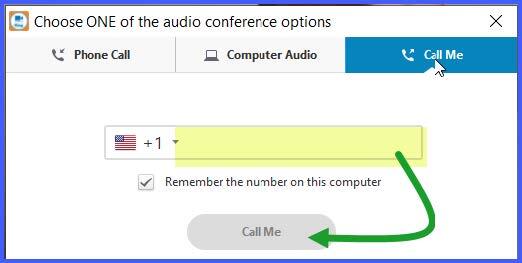 Step 5:
Once you have joined the meeting, there are three primary controls to be aware of:
Speaker View: clicking it toggles two different viewing options (one where the image for all participants remains the same size, and the other where the current speaker is prominently featured).
Mute / Unmute and Start / Stop Video: a red diagonal line across either item indicates you are respectively muted or not streaming video. Click on the icon to mute or unmute your audio, or to start or stop video.
Leave Meeting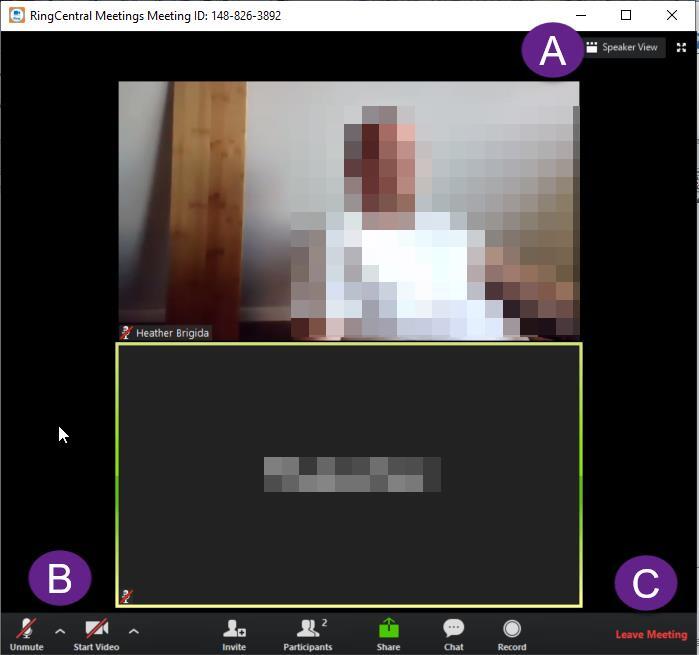 Now that you have joined the meeting:
Step 1:
Move your cursor over the window so that the bottom menu shows, then click "Participants"


Step 2:
The Participants bar lists:
Meeting attendees, and icons identify each attendee's microphone and camera status,
Allows you to mute or unmute your own microphone,
Raise or lower your hand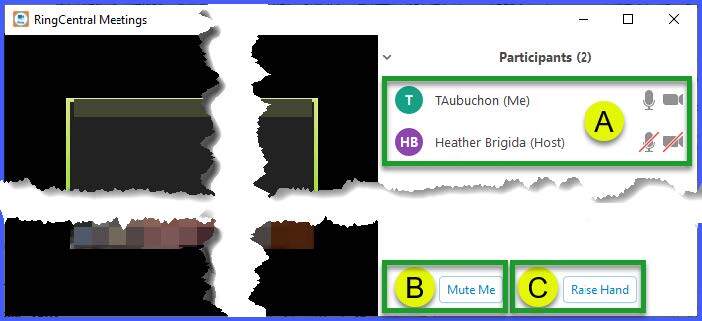 Step 3:
Raising / lowering your hand: click "Raise Hand" to request to be recognized to speak.
Clicking the Raise Hand button will show a hand icon following your name in the participant list
Click "Lower Hand" if you no longer request to speak
Download or View a Formatted Version of RingCentral Instructions (All Information is Listed Above)