08/01/2022
Jacksonville Housing: Veterans VASH Program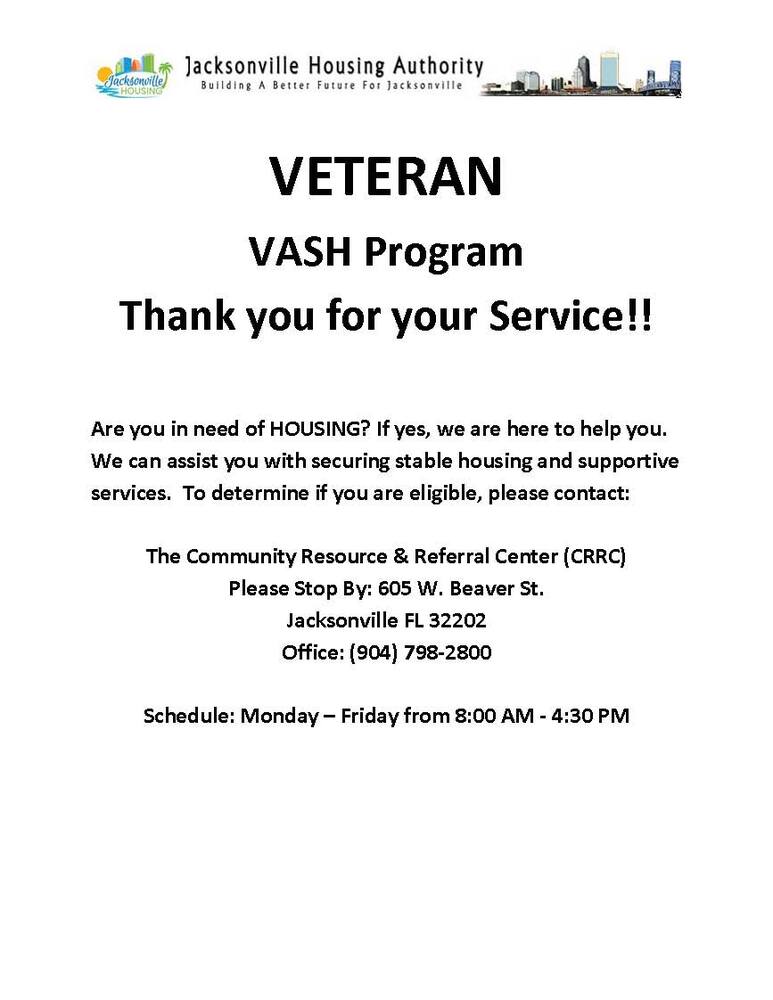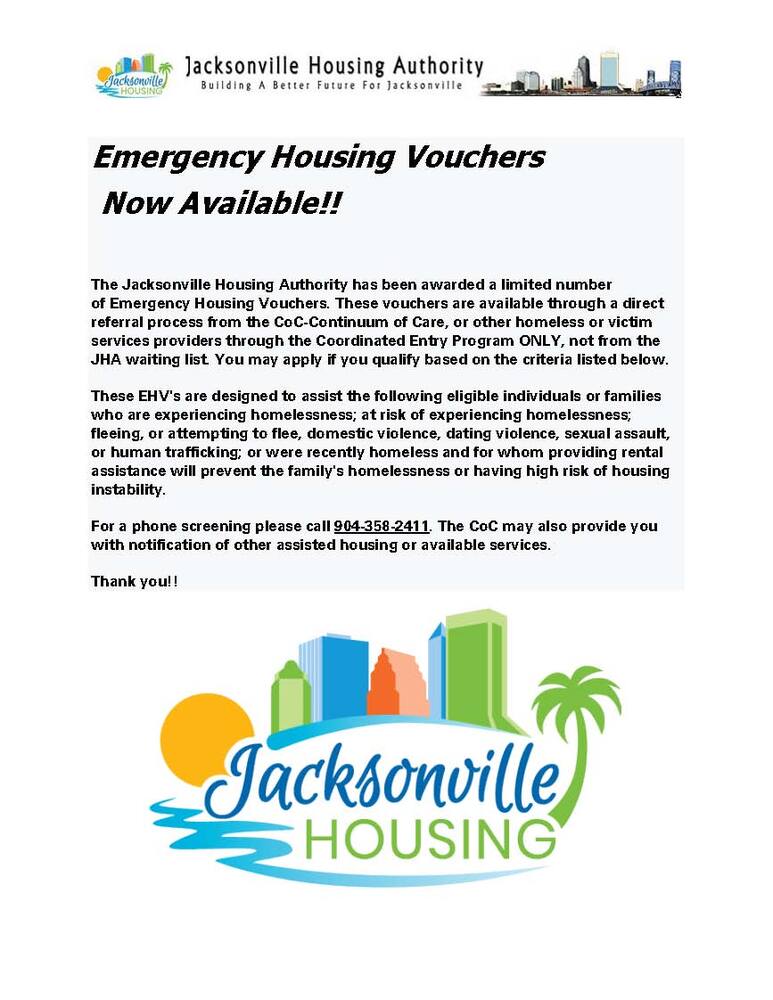 VETERAN
VASH Program
Thank you for your Service!!
Are you in need of HOUSING? If yes, we are here to help you. We can assist you with securing stable housing and supportive services. To determine if you are eligible, please contact:
The Community Resource & Referral Center (CRRC)
Please Stop By: 605 W. Beaver St.
Jacksonville FL 32202
Office: (904) 798-2800
Schedule: Monday - Friday from 8:00 AM - 4:30 PM
Emergency Housing Vouchers
Now Available!!
The Jacksonville Housing Authority has been awarded a limited number of Emergency Housing Vouchers. These vouchers are available through a direct referral process from the CoC-Continuum of Care, or other homeless or victim services providers through the Coordinated Entry Program ONLY, not from the JHA waiting list. You may apply if you qualify based on the criteria listed below.
These EHV's are designed to assist the following eligible individuals or families who are experiencing homelessness; at risk of experiencing homelessness; fleeing, or attempting to flee, domestic violence, dating violence, sexual assault, or human trafficking; or were recently homeless and for whom providing rental assistance will prevent the family's homelessness or having high risk of housing instability.
For a phone screening please call 904-358-2411. The CoC may also provide you with notification of other assisted housing or available services.
Thank you!!